Braves & Company
〰️
Say hello to Stefano.
PHOTOGRAPHER | WRITER AFT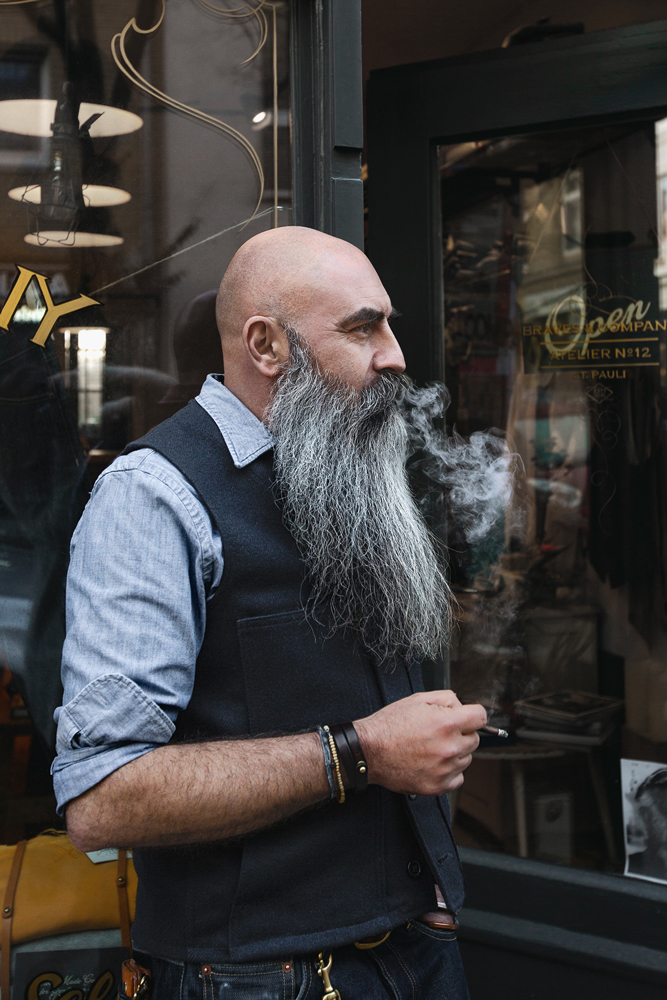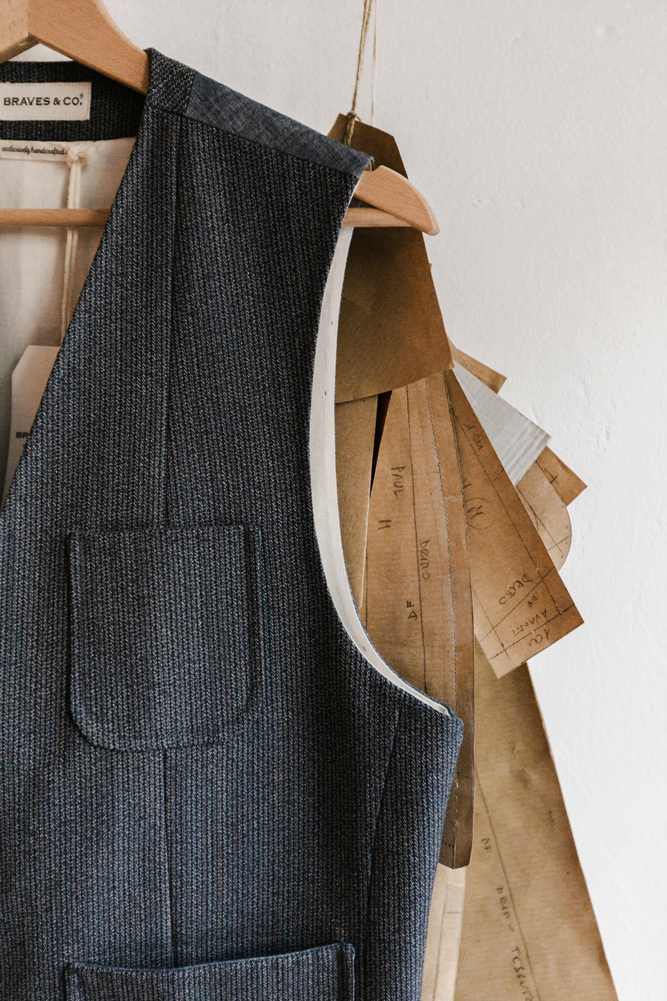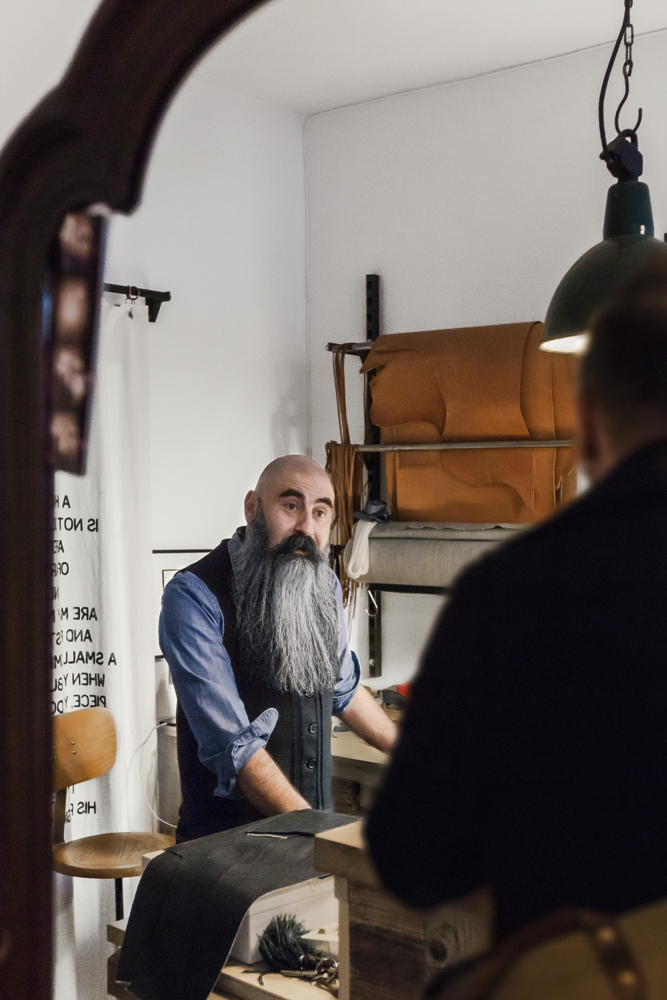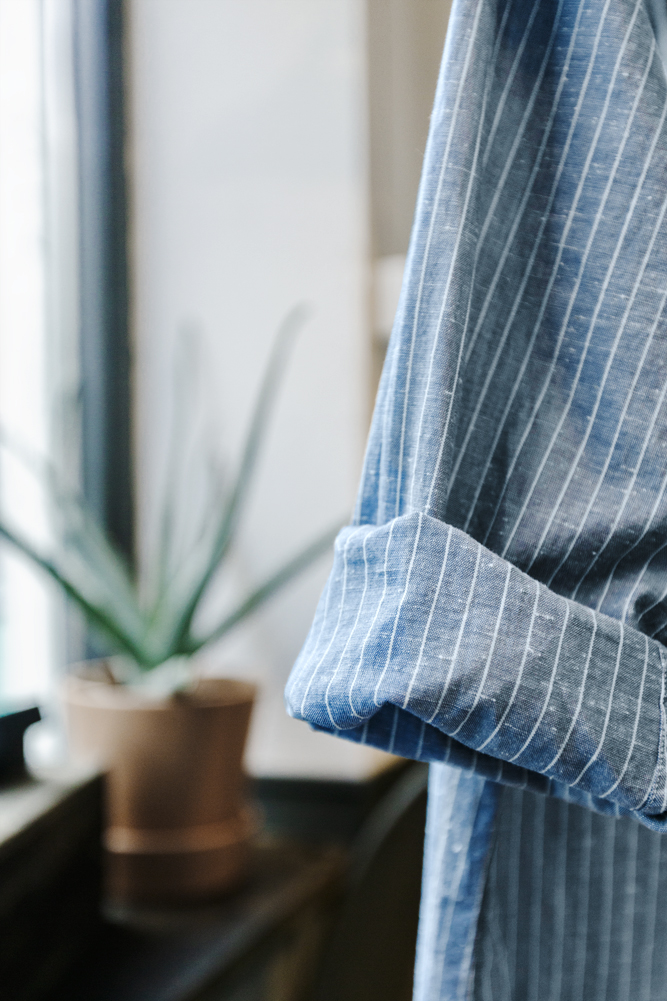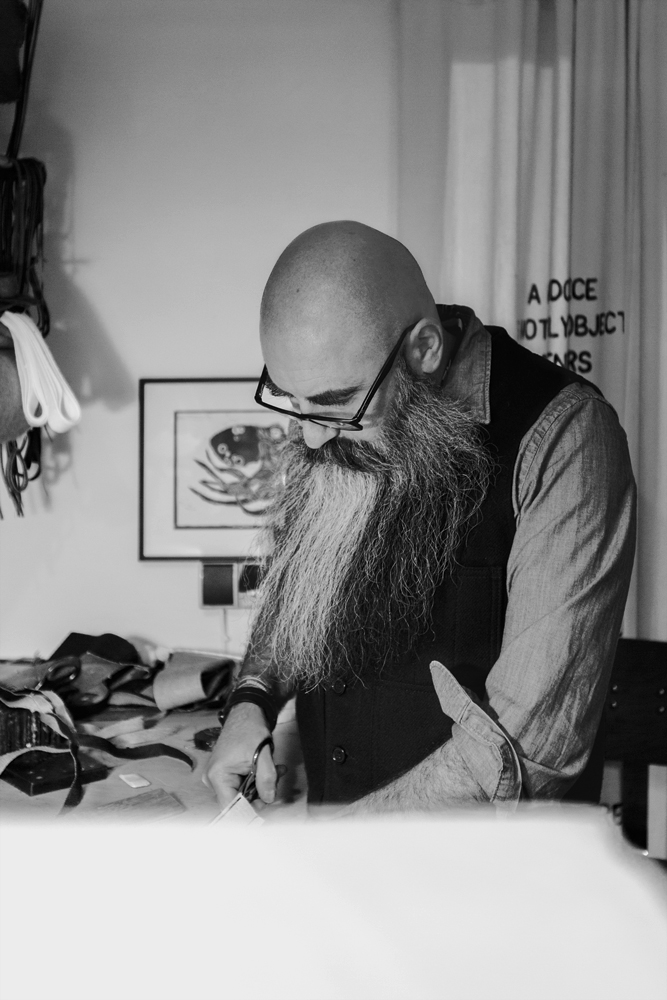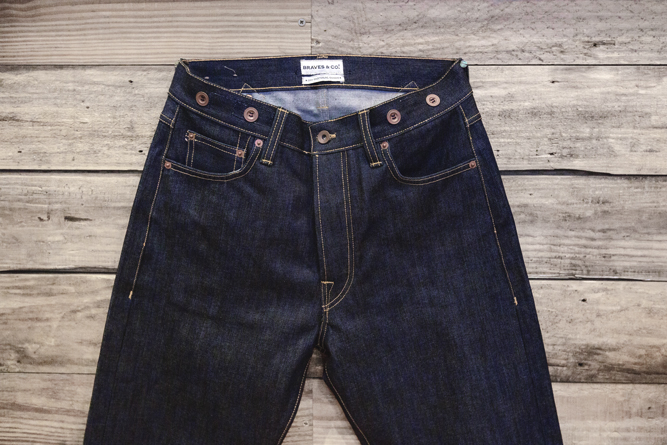 Read the Interview
I met Stefano in his shop Braves and Company located in St. Pauli, Hamburg. We talked about fashion, his past and his plans for the future.
AFT: Can you tell me a little bit about your personal background and how you initially started with fashion?
Stefano: My father was a tailor and he had a small shop. I started to work in his shop when I was still going to school. After school, I continued working in his shop and started to slowly learn how to do this kind of work. Tailoring. I was about twenty when I told my father, I don't want to do this work anymore. I tried to quit two or three times but I was always coming back after a few days and that's because I couldn't really quit because I had a strong connection to him and the shop.
My father died in 1994. This has been the moment, I took over the company of my father and had to go ahead. I wasn't prepared at all, I was still learning. It was very difficult for me in the beginning. But I grew with the company, opened a shop and took my brother on board to work with me.
One day I got an offer from a company in Greece and I decided to give it a chance and leave the company. I asked the employees, who would take over for me. I just wanted to keep the company alive. My brother took over the shop and our company. And I moved to Greece to except for the job offer. There I was able to work with denim and I instantly fell in love with it. Before that, I was doing a lot of garments for women, more prêt à porter, more classical, with different fabrics.
In Greece, I started to work with denim on a regular basis and developed a deep understanding of the material. In my new company, I was responsible for the main collection. During that time, I met my wife Christina. Together we went from Greece to Germany because of another job offer.
I've been working and living in Germany for eight years now. While working still full-time, I started my own personal project named "Braves and Company". It's going slowly and I'm still doing some consulting and design work for other companies. For Braves and Company, I'm doing almost everything on my own. The designs, the patterns, also the interior for the shop. The production of the accessories is handled by a family-run company in Greece. All handmade, which makes every piece unique. I often fly there to oversee the process. But also for sourcing new fabrics, I'm going there. I still have a strong relationship with Greece.
When did you realize that creating your own clothes is your passion?
— The first time I have seen a piece by me in the streets, I caused an accident with my car. I was driving and saw a girl, wearing a denim done by me. I immediately stopped and the car behind me bumped into me. I quickly got out of my car and told the girl that the denim she wore, was created by me. It was a great satisfaction and still is. When you make something with your own hands and put a lot effort into it for this one moment of satisfaction. My father once told me, that it is sexier to dress a woman than to undress her. Over the years I came to that same conclusion. He was so right.
Now that you have your own shop, do you have any values or principles that you follow? What is important to you?
— We develop our business really slow. We don't believe in fast fashion and trends. We believe in good quality. We want the garments to last, to stay for a long time and not to throw it in the garbage after one season. For me this is art. It's not about consuming products. You would buy our clothes because you appreciate our work. Every piece is a limited edition. If we find a nice fabric, we don't care if it's 20 or 100 meters, or if it's from the last season. When I was working for my father we were using the same fabric for three or four seasons because it was selling. A good fabric will always be a good fabric. It doesn't change after six months. Quality stays.
Where do you get your fabrics from?
— I usually source the fabrics. Most of them are from Italy and some are from Japan. We also produce accessories. I share my space with a friend of mine, who is doing all the leatherwork. The leather is also from Italy. He tans it on a vegetable basis, without chemicals. All our fabrics are natural, made out of cotton, wool – no polyester, no plastic. We try to be as sustainable as possible, to keep our footprint for the environment as low as possible. We also try to pass our way of thinking to our customers. Wash your clothes by hand, use less water, avoid plastics, avoid chemicals, recycle paper and so on.
The fabrics I've chosen for the last season are already gone and they will not be produced anymore. That's a shame. If a company sold, let's say, 10.000 meters of one fabric, the fashion industry asks for something new, something different. The industry is pushing really hard to constantly create new stuff. I believe a fabric needs time to settle. People have to get used to it. And we on the other side also need time to create and produce a collection. Why does it all have to be so fast? And why do we have to produce so much garment, that no-one ever wears? I often compare it to eating at a restaurant, where you finish fast and then hop over to the next restaurant. You don't take your time to enjoy and appreciate.
Are you forced to be part of the wheel of the industry?
— It's very difficult to go against this. It is easy to make it fast and sell it cheap and give a shit about the product and your customers. I remember when I was in my twenties, the clients came back to my father to change the lining or reverse the color of a wonderful garment handmade by my father. My father was a great tailor. He was using garments for two seasons or even two to three years.
In the past, fashion was divided into different blocks. One block was the tailor. He offered you different kinds of fabrics – from English tweed to cashmere. He was measuring your size and you had to try on a piece three or four times before it was done. This process took a lot of time. The other block has been the boutiques, where you could find ready garments. All in general sizes. It was easy to access to consume. This was the start of fast fashion.
Do you have any plans for changing this situation?
— The first thing we have to do is to reuse and recycle. I did this for my collection, but also for the interior of my shop. I try to reuse materials, whenever I can and occasionally use something new. Everything is already produced and already existing. Fast fashion to me means that we find garments from the last season in the garbage and that we will eventually end up eating this because all the plastic and the garbage will find its way to the sea and finally in the fish we eat. I think we have to try to consume less and produce less. But instead, we should create products of better quality.
What is your understanding of a personal style?
— I believe if you buy a garment from a big company, you kill your personality. Fast fashion ignores personality. The industry is just looking for trends and in the end, everyone is looking the same. If you have style, you can go to the flea market, buy four pieces and create something unique. Put your identity outside. You personalize what you wear. Because your character is real, the fashion industry is fake. Don't try to be someone else. Be yourself.
Have you always been thinking like this?
— No, not really. I've seen both worlds, and my influences vary. I know the fashion industry very well and its mechanisms. But I also know from my past that fashion has the ability to be something different. I know about the value of quality, and that it's important to make it with love. I have been working with my father until eleven o'clock in the night, starting at seven in the morning. And my father has always been working in the same mood, with the same passion. I could also sell my garments via an online shop. It would be so much easier and cheaper, but I don't want to. Because I would miss the pleasure of people coming into my store, saying "Cool, nice shop. Ah, you are making a tie? And you are stitching on your own?" This is my passion. I don't know if it is the right way, but it's honest. Maybe uncommercial and definitely not trendy, but this is what I love to do, and for me, it's the right way to do it. Be fair to people. Be yourself. And don't put someone else in the corner to stitch your garment. I have seen a child in China once, totally blue in the face without a mask, scrubbing denim. I don't want to buy pants made by children. So I try to do it my way. With respect.
Do you have any plans for the future? Where do you want to go? What will be next?
— I would like to grow my business, but I would like to stay small with a small team. And I want to surround me with people who are thinking in a different way than I do. Because that will give me input, a new vision. I don't want to pay someone for the same vision, that I have. I know that this is a problem with big companies. If you are thinking in a different way, if you are different you are often a problem. But we are in a system that is made from few and is not made for everyone. So we have to fight. That' s also the reason for the name of my brand, Braves & Company. Try to do your small revolution, try to do something different. Try to say, Hello, I am here, I am different.
Braves & Company: Paul-Roosen-Straße 12, 22767 Hamburg